Upholstery cleaning services
VIP Cleaning London performs machine cleaning of sofas, armchairs, chairs, stools, mattresses and other soft furnishings made of  textile or leather, such as curtains.
Why choose VIP cleaning London?
Professionalism – It is a team composed only by professional cleaners with big experience!
Quality – 100% deep cleaning and treatment the fabrics without any disabilities!
Safety – 100% organic cleaning products from leading manufacturers safe for your children and pets!
Low prices – professional upholstery cleaning at an affordable price for everyone!
Liability – 100% guaranteed!
What fabrics we clean:
Silk
Satin
Suede
Wool
Cotton
Leather
Microfiber
Synthetics
Polyester
What defilements we can clean:
We have variety of products to remove stains from coffee, blood, greasy food and whatever else you can think of.  In stains removing we clean the whole fabric to avoid traces – visible differences from the treated area and not cleaned part.
However, note that some spots that have permanently damaged the fabric cannot be removed in 100%. Please, do not try to remove or treat the stains personally because it will be impossible for us to help you later.
Our consultant defines the type of fabric and the level of defilement and implements the most appropriate product for the treatment of the stains.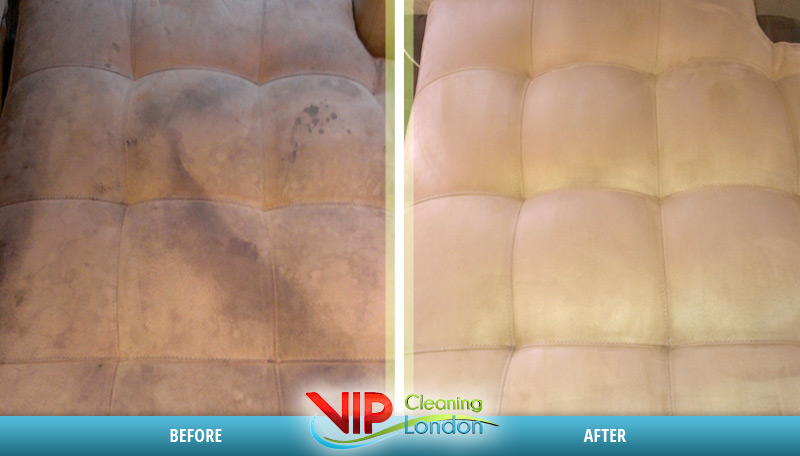 How we clean:
The service is performed at the customer's place with professional mobile extractor machines for washing, extraction and drying. We are able to clean heavily soiled surfaces and dirt penetrated deep into the fabric.
This cleaning method of stains and other dirt from upholstered furniture or mattresses is much more intelligent and works really perfectly. So the stain is not just degraded and hidden below the surface, as it is when using only steam cleaner or surface cleaning. Our professional mobile extractor machines soak the stain with hot water and detergent-sanitizer, it is extracted (sucked) using the extractor dust and water vacuum and stowed in the container for dirty water.
Laundering sofas and curtains with extractor and a conventional detergent for machine cleaning of textile fabrics is guaranteed and well-known mechanism for laundering fabrics, finishes, mattresses and curtains. This allows you to use the sofas on same day, 4 to 8 hours after the cleaning and ensures perfect cleaning of dirt and odors. At the customer's wish we can do perfuming the fabrics and surfaces.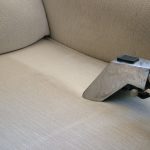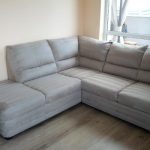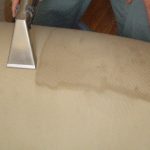 ---
Check out our upholstery cleaning prices
---