PARTY CLEANING SERVICES IN LONDON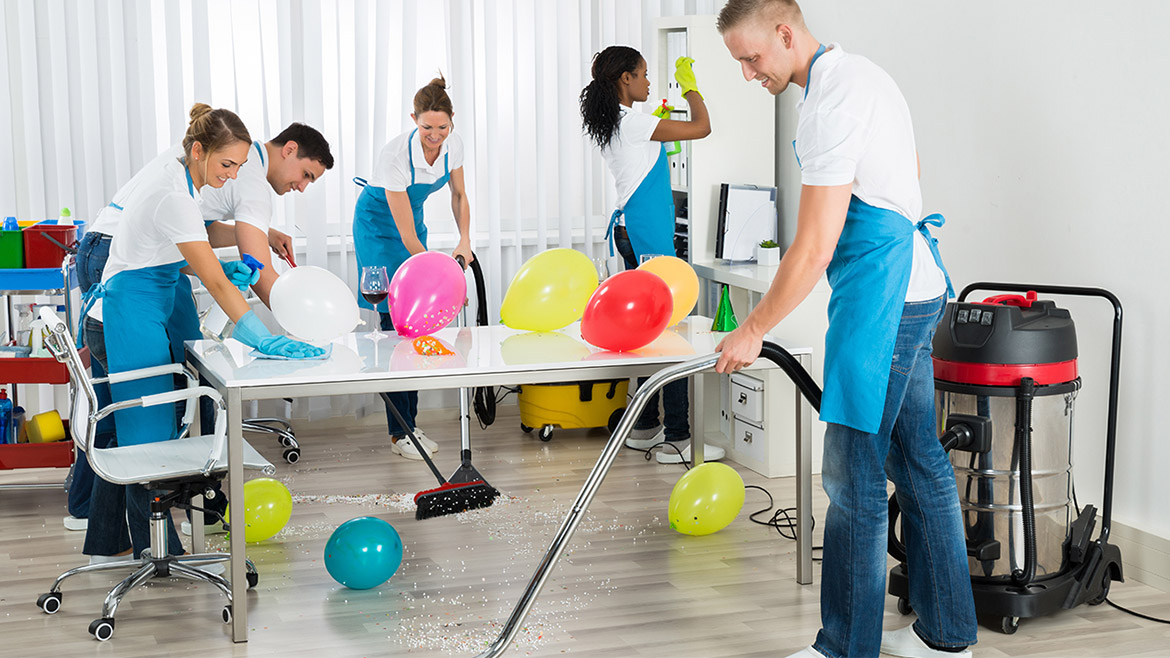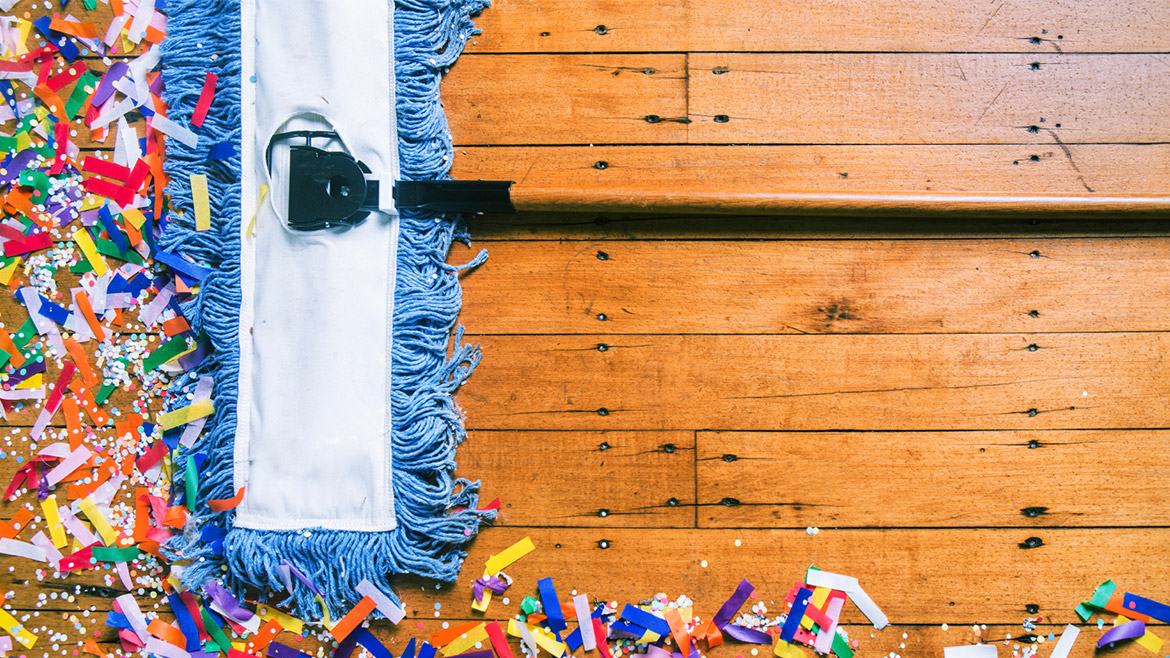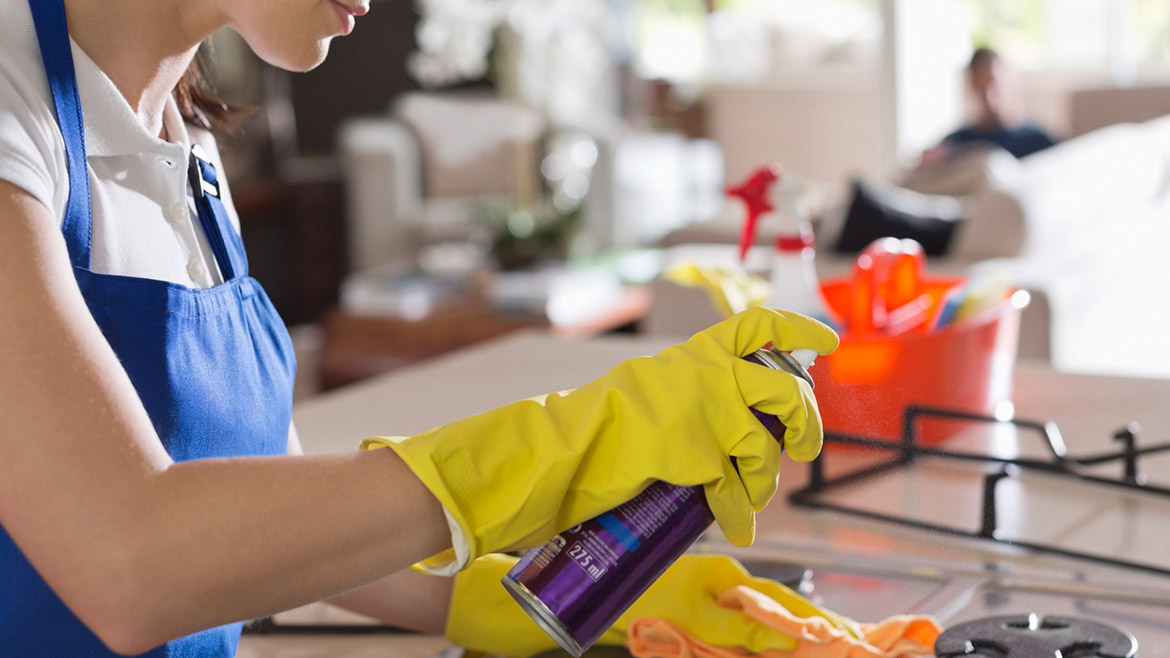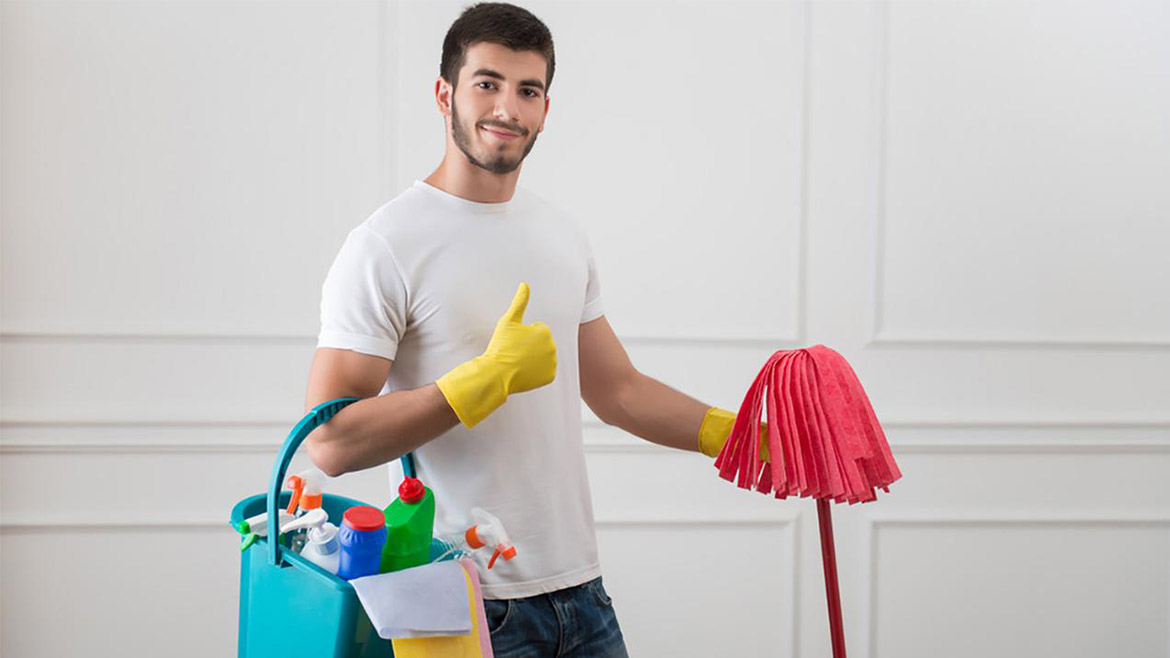 After Party Cleaning in Office
It seems the party was modest ...
Confetti mopping
Are confetti made in China?
Cleaning the stove
Do not use facebook when cooking! :)
Kitchen After Party Cleaning
Every woman's dream kitchen ...
Job Done!
The job is done! And YES - he is married.


Fridays and Saturdays are unquestionably the best days of the week, after a long week of stress at work it is a time to let it all out and enjoy dinners (which could go a bit wild) with friends and family or with the colleagues.
Hosting a good party in your property is always a great experience to enjoy and gather all of them in one place – the comfort of your own home. However, one little(or not so little) detail seems to be occupying your mind. You are the organizer of the party and thus responsible for cleaning after that, the big mess after all the guests and friends have left.
Even though it might seem terrifying, it is only an indicator that you had an unforgettable night. Don't worry about it, let us take care of it!
We know that the last thing you feel like doing the morning after is cleaning up.
Save your time and energy and turn to us for a solution, get help from a professional cleaning company.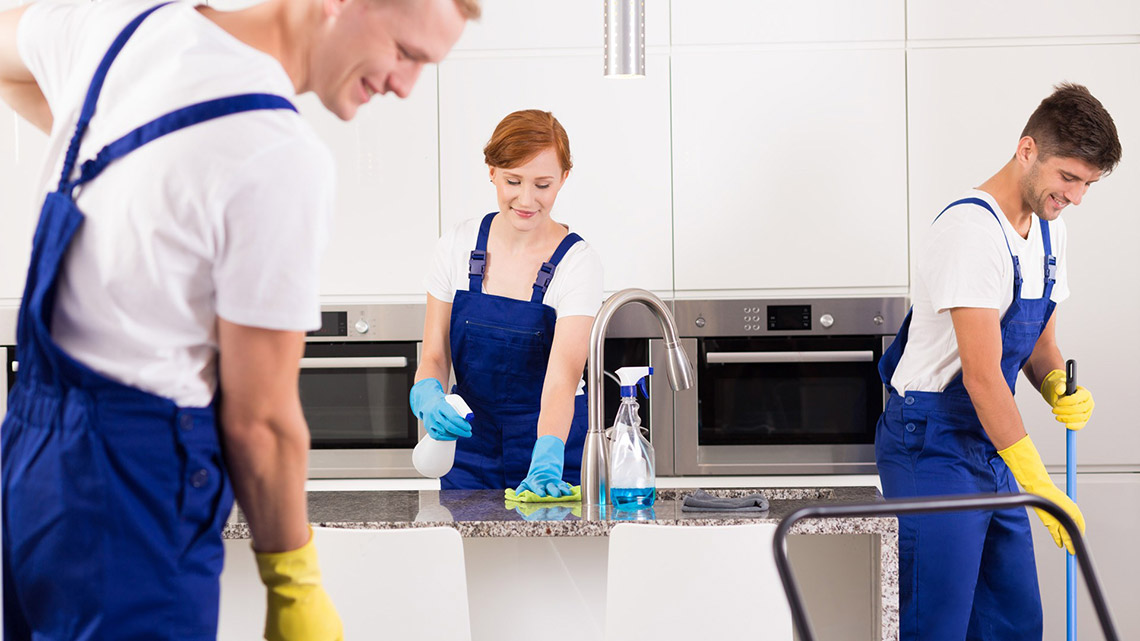 "VIP Cleaning London" will send you a team of highly qualified professionals to clean up after your big event – at your home or workplace.
They are qualified and have passed / After Party Cleaning / service training. They will deliver the best service until the customer is completely satisfied. All of our team members have had a background check and fully insured, so do not worry about your values.
What's Included in the After Party Cleaning Service
collecting and disposing bottles and waste after the party
cleaning of windows, window frames, sills / inside /
cleaning skirting boards
cleaning of doors
cleaning and polishing of furniture
cleaning and polishing of TV and audio equipment
cleaning of kitchen cabinets
disinfection of kitchen cupboards
cleaning of the fridge / outside /
microwave cleaning / outside and inside /
cleaning and polishing hobs
oven cleaning / outside / If you want an inside oven, fridge cleaning please discuss the size of electrical appliances with our price representative. Visit the services: Oven Cleaning & Fridge Cleaning
washing, polishing and arranging cups, plates and utensils
cleaning and polishing the sink
cleaning and deep bath disinfection
cleaning of additional indoor spaces
hoover and mop of all the rooms that you requested / After Party Cleaning/
Here is the time to offer you extra cleaning services – Carpet Steam Cleaning, Upholstery Cleaning, Leather Cleaning, if you have spilled liquids or stains on your carpet, rug, trail or sofa. After a combination of services, your home will shine again.
Dear Clients in the service After Party Cleaning, we do not clean:
– damaged walls, ceilings or furniture
– we do not collect and do not tidy up personal belongings, clothes and shoes
– we do not remove any stickers and marks from walls and windows
PRICES
Full information about After Party Prices CLICK HERE
Dear customers and our regular friends, keep in mind if you want us to provide with the professional and cleaning tools you need, such as vacuum cleaner, mop, professional microfibres clothes and other cleaning products/detergents.
When you making a reservation at the beginning, please discuss it with our call operators.