Bathroom Cleaning Mitcham CR4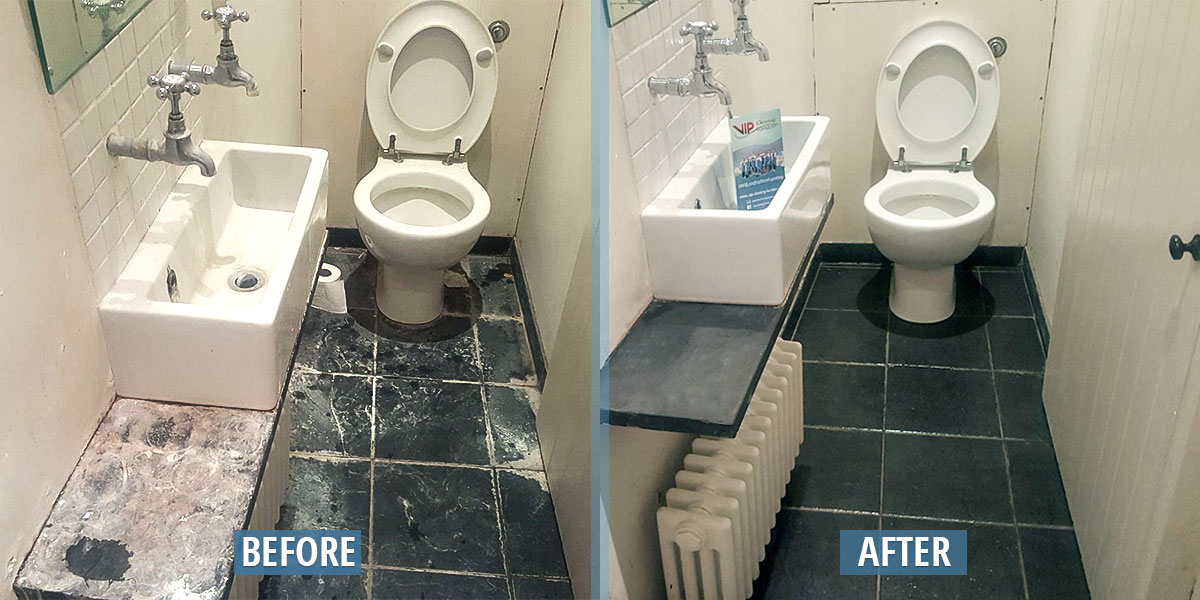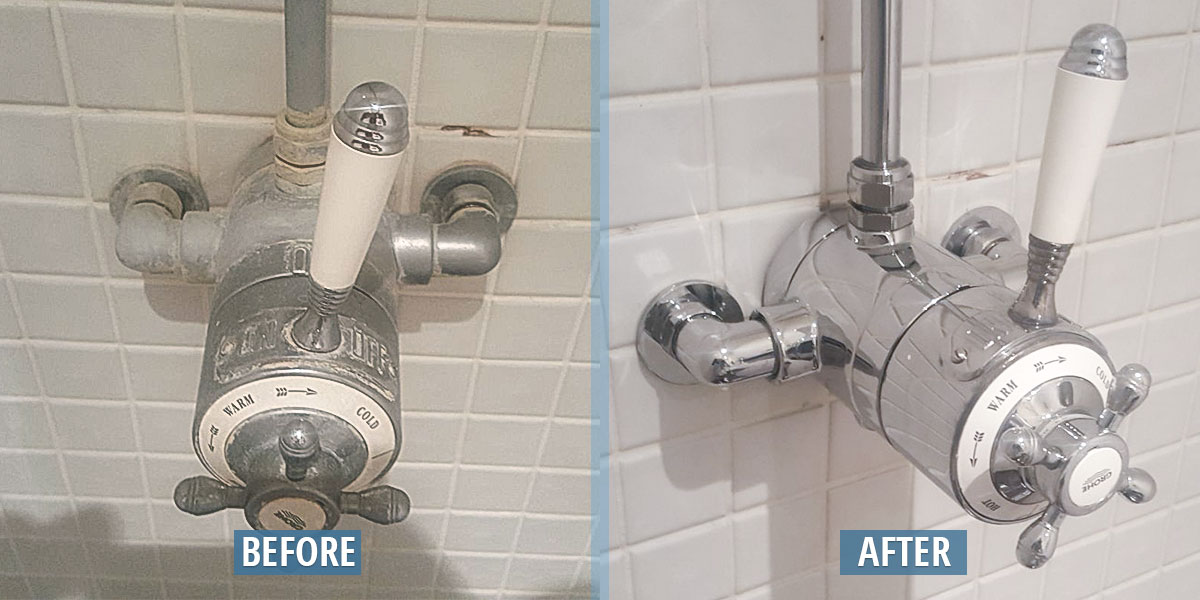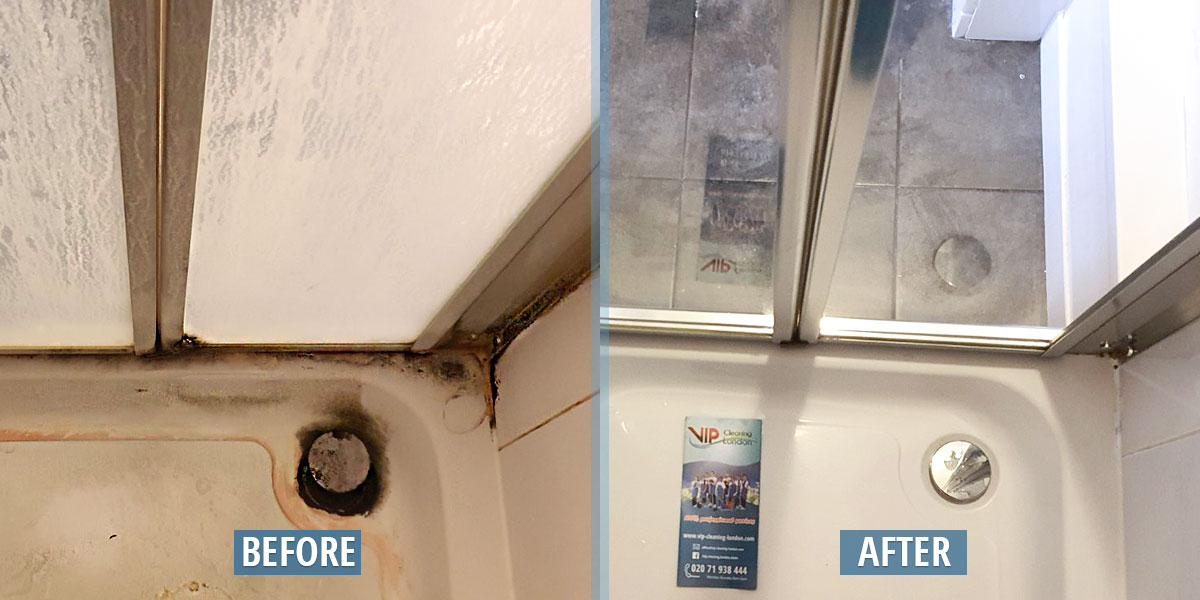 Get the best Bathroom cleaning price in Mitcham CR4 by calling us 020 71 938 444 or request a free quote
Call Us
Get a Quote
The best cleaning agency with professional cleaners that doing Bathroom Cleaning of the best price
If you wonder what company for Bathroom Cleaning can do in Mitcham CR4 area? We from VIP Cleaning London are the only professional agency with the best Bathroom Cleaning Services at the London Borough of Merton. We serve the entire Mitcham area by having very good professional cleaning teams cleaning your deep bathroom. Our cleaners
are trained in the last standard and cleaned every type of Wash room, Disabled Washroom, Rest room, Jacuzzi, drain, glass screen, bathroom tiles, loo, Bathroom, drains, sink, shower and toilet. Don't hesitate to contact us because our cleaners will remove 100% limescale, mold, soap residue, remove any stain from your bathroom, and not last place will
be disinfecting your bathroom.
Additional information about the Bathroom Cleaning Service
trained in addition cleaners
professional standard at Bathroom Cleaning
latest technology, detergents and necessary tools
full ensuring for Bathrooms cleaners
the most reasonable prices
bio-disinfection of the whole bathroom
working every day, even in festive and holidays days
What our Bathroom Cleaners will be cleaning
deep cleaning, removing the lame scale, mold, dirts and disinfecting inside, outside and behind of the toilets
cleaning, removing all stains from urine, polishing and disinfecting of hood of the loo
cleaning, removing of the lamescale, dirts and deep disinfecting of water faucet
deep cleaning, removing if the lame scale, dirts from the sink inside/outside and disinfecting
polishing of the mirror and glass doors from dirts, lame scales, shampoo and toothpaste
deep cleaning of the all tiles from mold, lime scale, shampoo and disinfecting
full cleaning of the shower cabin, fugues of tiles, inside /outside of all profiles, removing of all dirts, lame scales and disinfecting
entire cleaning of the bath tub inside /outside, removing the lame scale, dirt, shampoo stains soap, polishing and disinfecting
cleaning the fan/ventilator, removing dusts and polishing
cleaning and disinfecting of the skirting boards
inside cleaning of the door
windows and windows frames inside cleaning
hoovering the floor
mopping the floor
Why to use our Bathroom Cleaning Services
we have a long – standing experience in a field of the cleaning
we are working 7 days of the week, all non working days, official holidays
we could offer you a Cleaner in Mitcham CR4 in your convenience day and time
we do Bathroom Cleaning providing totally free all necessary equipment and detergents, machines for Bathroom Cleaning
we have the highest standards of working job in London
we use eco/bio detergents and they don't harm to nature/environment
How Much Does It Cost To Book VIP's Bathroom Cleaning?
Call to our teams of call operators and will receiving the best offers. The price that we will be giving is depend on the quantity of the bathrooms, their size, its condition.
Please carefully describe this and take a patience through the phone conversation.
All the necessary supplies, cleaning detergents, tools and equipments are fully free.
Without stress or any issues you will be receiving a brand-new bathroom, because we are the only one professional cleaning company that guarantees 100% professional cleaning services.
Agencies we've impressed
VIP Cleaning London is the best agency of Bathroom Cleaning service In Mitcham CR4. With our long standing and professional experience like Bathroom Cleaning agency we are covering almost all London areas.
Our prices are competitive without any additional fees, taxes and commissions.
Through our Proffesional Bathroom Cleaning Services our company is working with another agencies. They entirely rely on
us to clean their premises like Office, Pub , Gym, Retail Outlet, Shopping, Нospital, Home.
Through Bathroom cleaning service our agency is cleaning all type of Bathrooms , Loo, Shower Room , Restroom, Washroom,
Disabled Washroom, Toilets, Commersial Washroom,Office Bathroom and Office Toilet. We guarantee the highest professional level of cleanin
and disinfecting.
FEEDBACK
Best Places To Visit While We Clean Your Bathroom /Toilet/
Mitcham is an area within the London Borough of Merton in South London,England in the early in the eighteenth century. It is 12 km southwest of Charing Cross with a registered poste code CR4.
The population in early 2011 was 63 393 people, being formed by six compartments with an area of 460 acres of green areas and several lakes and buildings.

Mitcham has borders with Wimbledon, Streatham, Croydon, Merton, Merton Park, Tooting, Morden and Sutton, also including following Mitcham Town Center and Mitcham Common(exactly here is the begging of the first Saxon era) Mitcham CR4 was registered in the municipal archives, such as the 1934 old district mayor of 84 old mayor, Mr.R.M., just then were the first paved roads such as Eastfields, Phipps Bridge and Pollards Hill, and some of the largest housing units for socially insured settlers were erected on these main streets. One of the oldest buildings is The Mill House Ecology Centre and the Harvester (formerly the Mill House House Pub). At the beginning of 1990, one of the most visited George Parker was located on Croydon Rd, Mitcham CR4 1HT.
One of the most attractive buildings erected in the early
1913 was St Barnabas church, Gorringe Park Avenue, Mitcham.This church is one of the most visited churches of all the faithful Englishmen.
Our cleaning company serves and cover the following streets.
Grove Road CR4 1AA,Grove Road CR4 1AB,Grove Road CR4 1AE,Grove Road CR4 1AF, Eldertree Way CR4 1AG, Eldertree Place CR4 1AH, Eldertree Way CR4 1AJ, Oakleigh Way CR4 1AL, Oakleigh WayCR4 1AN, Maple Close CR4 1AQ, Lime Tree Place CR4 1AR, Birch Walk CR4 1AS, Bolstead Road CR4 1AT, Oakleigh Way CR4 1AU, Oakleigh Way CR4 1AW, Woodstock Way CR4 1BF, Firs Close CR4 1AX, Firs Close CR4 1AY, Woodstock Way CR4 1BA, Woodstock Way CR4 1BB, Wide Way CR4 1BD,Meopham Road CR4 1BG, Meopham Road CR4 1BH, Meopham Road, Wide Way CR4 1BL, Wide Way CR4 1BN, Wide Way CR4 1BP, Wide Way CR4 1BQ, Ivy Gardens CR4 1BR, Clay Avenue CR4 1BS, Clay Avenue CR4 1BT, Clay Avenue CR4 1BU, Moore Close CR4 1BW, Potter Close CR4 1BX, Pains Close CR4 1BY, Thrupp Close CR4 1BZ, Tamworth Lane CR4 1DA, Tamworth Lane CR4 1DB, Tamworth Lane CR4 1DD, Tamworth Lane CR4 1DE, Tamworth Lane CR4 1DF, Tamworth Lane CR4 1DG, Tamworth Lane CR4 1DH, Tamworth Lane CR4 1DJ, Tamworth Lane CR4 1DL, Barnfield Avenue CR4 1DN, Jonson Close CR4 1DP, Crossways Road CR4 1DQ, Oxford Close CR4 1DS, Marlowe Square CR4 1DT,Cambridge Road CR4 1DU, Cambridge Road CR4 1DW, Donne Place CR4 1DX, Oxford Close CR4 1DY, Oxford Close CR4 1DZ, Cedars Avenue CR4 1EA, St. Georges Road CR4 1EB, St. Georges Road CR4 1ED, Manor Way CR4 1EE, Manor Way CR4 1EF, Manor Way CR4 1EG, Malvern Close CR4 1EH, Manor Way CR4 1EJ, Manor Way CR4 1EL, Manor WayCR4 1EN, Jesmond Close CR4 1EQ, Imperial Gardens CR4 1ER, Kingsmead Avenue CR4 1ES, Hoylake Gardens CR4 1ET, Sunnymead Avenue CR4 1EU, Sunnymead Avenue CR4 1EW, Rosemead Avenue CR4 1EY, Rosemead Avenue CR4 1EZ , Talbot Close CR4 1FB, Talbot Close CR4 1FD, Talbot Close CR4 1FE, Talbot Close CR4 1FF, Talbot Close CR4 1FG, Talbot Close CR4 1FH, Talbot Close CR4 1FJ, Talbot Close CR4 1FL, Talbot Close CR4 1FN, Talbot Close CR4 1FP, Clay Avenue CR4 1FU, Cedars Avenue CR4 1GA, Aventine Avenue CR4 1GB, Aventine Avenue CR4 1GD, Aventine Avenue CR4 1GE, Aventine Avenue CR4 1GF, Esquiline Lane CR4 1GG, Esquiline Lane CR4 1GH, Hadrian Mews CR4 1GJ, Esquiline Lane CR4 1GL, Westmorland Way CR4 1GN, Westmorland Way CR4 1GP,Mitcham, CR4 1GQ,Tamworth Lane CR4 1GR,Commonside East CR4 1GW, York Lane, Nineteenth Road CR4 1GY, Commonside East CR4 1HA, Commonside East CR4 1HB, Commonside East CR4 1HD, Commonside East CR4 1HE, Commonside East CR4 1HF, Commonside East CR4 1HG, Commonside East CR4 1HH, Commonside East CR4 1HJ, Brenley Close CR4 1HL, Cedars Avenue CR4 1HN, Commonside East CR4 1HP, Walton Way CR4 1HQ, Stainbank Road CR4 1HR, Windmill Road CR4 1HT, Pentlands Close CR4 1HU, Pentlands Close CR4 1HW, Commonside East CR4 1HX , Tamworth Park CR4 1HY, Tamworth Park CR4 1HZ, Manor Road CR4 1JA, Manor Road CR4 1JB, Manor Road CR4 1JD, Manor Road CR4 1JE, Manor Road CR4 1JF, Manor Road CR4 1JG, Manor Road CR4 1JH, Manor Road CR4 1JJ, Robinhood Lane CR4 1JL, Robinhood Close CR4 1JN, Abbotts Road CR4 1JP, Worthington Close CR4 1JQ, Abbotts Road CR4 1JS, Manor Road CR4 1JT
Abbotts Road CR4 1JU, Abbotts Road CR4 1JW, Abbotts Road CR4 1JY, Abbotts Road CR4 1JZ, Dahlia Gardens CR4 1LA, Dahlia Gardens CR4 1LB, Beech Grove CR4 1LD, New Barns Avenue CR4 1LE, New Barns Avenue CR4 1LF, New Barns Avenue CR4 1LG, Beech Grove CR4 1LH, New Barns Avenue CR4 1LJ, Beech Grove CR4 1L, Almond Way CR4 1LN, Almond Way CR4 1LP, Fern Avenue CR4 1LS, South Lodge Avenue CR4 1LT, South Lodge Avenue CR4 1LU, South Lodge Avenue CR4 1LW, Dorset Gardens CR4 1LX, Elm Gardens CR4 1LY, Elm Gardens CR4 1LZ, Sherwood Park Road CR4 1NA, Sherwood Park Road CR4 1NB, Franklin Crescent CR4 1ND, Sherwood Park Road CR4 1NE, Sherwood Park Road CR4 1NF, Sherwood Park Road CR4 1NG, Franklin Crescent CR4 1NH, Sherwood Park Road CR4 1NJ, Lexden Road CR4 1NL, Vale Road CR4 1NN, Vale Road CR4 1NP, Beverley Road CR4 1NQ, Bennetts Close CR4 1NR, Bennetts Close CR4 1NS, Bennetts Close CR4 1NT, Hadley Road CR4 1NU, Hadley Road CR4 1NW, Castleton Road CR4 1NY, Castleton Road CR4 1NZ, Oriel Close CR4 1PA, Lancaster Avenue CR4 1PB, Holly Way CR4 1PD, Greenwood Road CR4 1PE, Greenwood Road CR4 1PF, Recreation Way CR4 1PG, Leicester Avenue CR4 1PH, Recreation Way CR4 1PJ, Lancaster Avenue CR4 1PL, Yorkshire Road CR4 1PN, Yorkshire Road CR4 1PP, Yorkshire Road CR4 1PQ, Yorkshire Road CR4 1PR, Yorkshire Road CR4 1PS, Lancaster Avenue CR4 1PU, Berkshire Way CR4 1PW , Berkshire Way CR4 1PY, Conway Gardens CR4 1QA, Westmorland Way CR4 1QB, Yorkshire Road CR4 1QD, Carisbrooke Road CR4 1QE, Carisbrooke Road CR4 1QF, Tavistock Crescent CR4 1QG, Berkshire Way CR4 1QH, Tavistock Crescent CR4 1QJ, Hertford Way CR4 1QL, Lancaster Avenue CR4 1QN
Middlesex Road CR4 1QP, Lincoln Road CR4 1QQ, Buckingham Road CR4 1QR, Sussex Road CR4 1QS, Berkshire Way CR4 1QT, Middlesex Road CR4 1QU , Gloucester Court, Middlesex Road, Carisbrooke Road CR4 1QX, Mitcham, CR4 1QY , Conway Gardens CR4 1QZ, Chestnut Grove CR4 1RA, Chestnut Grove CR4 1RB, Hazel Close CR4 1RD, Chestnut Grove CR4 1RE, Chestnut Grove CR4 1RF , Southampton Gardens, Northumberland Gardens, CR4 1RL, Hertford Square CR4 1RP , Westmorland Way CR4 1RX, Grove Road CR4 1SA, Grove Road CR4 1SB, Grove Road CR4 1SD, Acacia Road CR4 1SE, Acacia Road CR4 1SF, Spencer Road CR4 1SG, Spencer Road CR4 1SH, Spencer Road CR4 1SJ, Grove Road CR4 1SL, Kings Road CR4 1SN, Worcester Close CR4 1SP, Worcester Close CR4 1SQ, Hammond Avenue CR4 1SR, Acacia Road CR4 1SS, Acacia Road CR4 1ST, Acacia Road CR4 1SU, Mulholland Close CR4 1SW, Mulholland Close CR4 1SX, Allen Close CR4 1TL, Briggs Close CR4 1TN, Brecon Close CR4 1XA,Brecon Close CR4 1XB, Caernarvon Close CR4 1XD, Caernarvon Close CR4 1XE, Cheshire Close CR4 1XF, Glamorgan Close CR4 1XG, Glamorgan Close CR4 1XH, Huntingdon Close CR4 1XJ, Huntingdon Close CR4 1XL, Kent Close CR4 1XN, Kent Close CR4 1XP, Lindsey Close CR4 1XQ, Lindsey Close CR4 1XR, Monmouth Close CR4 1XS, Montgomery Close CR4 1XT, Radnor Close CR4 1XU, Shropshire Close CR4 1XW, Shropshire Close CR4 1XX, Commonside East CR4 1YG, Ramones Terrace, Yorkshire Road CR4 1ZX, Mitcham, CR4 1ZY , Streatham Road CR4 2AA, Streatham Road CR4 2AB, Streatham Road CR4 2AD, Streatham Road CR4 2AE, Streatham Road CR4 2AF, Streatham Road CR4 2AG, Streatham Road CR4 2AH, Streatham Road CR4 2AJ, Framfield Road CR4 2AL, Figges Road CR4 2AN, Mitcham Industrial Estate, Streatham Road, Mitcham, CR4 2AP, Uckfield Grove CR4 2AQ, Kennedy Close CR4 2AR, Bruce Road CR4 2AS, Carlingford Gardens CR4 2AT, Framfield Road CR4 2AU, Framfield Road CR4 2AW,Manship Road CR4 2AY, Manship Road CR4 2AZ, Ashbourne Road CR4 2BA, Ashbourne Road CR4 2BB, Thirsk Road CR4 2BD, Ashbourne Road CR4 2BE, Ashbourne Road CR4 2BF, Bruce Road CR4 2BG, Stanley Road CR4 2BH, Bruce Road CR4 2BJ, Thirsk Road CR4 2BL, Tynemouth Road CR4 2BN, Tynemouth Road CR4 2BP, Tynemouth Road CR4 2BQ, Tynemouth Road CR4 2BR, Stanley Gardens CR4 2BS, Inglemere Road CR4 2BT, Heaton Road CR4 2BU, Heaton Road CR4 2BW, Sirdar Road CR4 2BX, Grenfell Road CR4 2BY, Grenfell Road CR4 2BZ, St. James Road CR4 2DA, St. James Road CR4 2DB, Gorringe Park Avenue CR4 2DD, St. James Road CR4 2DE, St. James Road CR4 2DF, Gorringe Park Avenue CR4 2DG, Gorringe Park Avenue CR4 2DH, Gorringe Park Avenue CR4 2DJ, Gorringe Park Avenue CR4 2DL, Edenvale Road CR4 2DN, Edenvale Road CR4 2DP, Ashbourne Road CR4 2DQ, Ashbourne Road CR4 2DR, Edenvale Close CR4 2DS, Milton Road CR4 2DT, St. Barnabas Road CR4 2DU, St. Barnabas Road CR4 2DW, Gorringe Park Avenue CR4 2DX, Woodland Way CR4 2DY, Woodland Way CR4 2DZ, Garden Avenue CR4 2EA, Garden Avenue CR4 2EB, Melrose Avenue CR4 2ED, Garden Avenue CR4 2EE, Garden Avenue CR4 2EF, Melrose Avenue CR4 2EG, Melrose Avenue CR4 2EH, Melrose Avenue CR4 2EJ, Park Avenue CR4 2EL, Park Avenue CR4 2EN, Park Avenue CR4 2EP, Park Avenue CR4 2EQ, Park Avenue CR4 2ER, Park Avenue CR4 2ES, Ridge Road CR4 2ET, Caithness Road CR4 2EU, Caithness Road CR4 2EW, Leather Close CR4 2EX, Caithness Road CR4 2EY, Caithness Road CR4 2EZ, Armfield Crescent CR4 2FB, Graveney Mews CR4 2FD, Grenfell Road CR4 2FE, Streatham Road CR4 2FF, Park Avenue Mews CR4 2FG, Slade Way CR4 2GA, Slade Way CR4 2GB, Hasty Close CR4 2GD, Pearson Way CR4 2GE, Pearson Way CR4 2GF, Stepney Close CR4 2GG, London Road CR4 2GH, Tide Close CR4 2GL, Tide Close CR4 2GN, Pearce Close CR4 2GP, Tide Close CR4 2GR, Harbour Close CR4 2GS, Proctor Close CR4 2GX, Graham Road CR4 2HA, Graham Road CR4 2HB, Sandy Lane CR4 2HD, Fernlea Road CR4 2HE, Fernlea Road CR4 2HF, Graham Avenue CR4 2HG, Beaulieu Close CR4 2HH, Graham Avenue CR4 2HJ, Elmfield Avenue CR4 2HL, Elmhurst Avenue CR4 2HN, Elmhurst Avenue CR4 2HP, Hill Road CR4 2HQ, Hill Road CR4 2HR, Hill Road CR4 2HS, Beecholme Avenue CR4 2HT, Edgehill Road CR4 2HU, Edgehill Road CR4 2HW, Sandy Lane CR4 2HX, Edgehill Road CR4 2HY, Edgehill Road CR4 2HZ, London Road CR4 2JA, London Road CR4 2JB, London Road CR4 2JD, Lansdell Road CR4 2JE, Lansdell Road CR4 2JF, Armfield Crescent CR4 2JG, Carew Road CR4 2JH,Armfield Crescent CR4 2JJ, Downe Road CR4 2JL, Marsh Avenue CR4 2JN, Fir Tree Avenue CR4 2JP, Feltham Road CR4 2JQ, Bedfont Close CR4 2JR, Majestic Way CR4 2JS, Armfield Crescent CR4 2JT, Armfield Crescent CR4 2JU, Armfield Crescent CR4 2JW, Locks Lane CR4 2JX, Armfield Crescent CR4 2JY, Armfield Crescent CR4 2JZ, Hilary Avenue CR4 2LA, Barnard Road CR4 2LB, Gaston Road CR4 2LD, St. Marks Road CR4 2LF, Baker Lane CR4 2LG, Chalkley Close CR4 2LH, Pembroke Road CR4 2LJ, Priestley Road CR4 2LL, Guyatt Gardens CR4 2LN, Ormerod Gardens CR4 2LP, Fowler Road CR4 2LQ, Tonstall Road CR4 2LR, Eastfields Road CR4 2LS, Rialto Road CR4 2LT, Lammas Avenue CR4 2LU, Lammas Avenue CR4 2LW, Roper Way CR4 2LX, Lammas Avenue CR4 2LY, Lammas Avenue CR4 2LZ, Laburnum Road CR4 2NA, Laburnum Road CR4 2NB, Laburnum Road CR4 2ND, Laburnum Road CR4 2NE, Laburnum Road CR4 2NG, Laburnum Road CR4 2NH, Summerhill Way CR4 2NJ, Summerhill Way CR4 2NL, Spring Grove CR4 2NN, Spring Grove CR4 2NP, Spring Grove CR4 2NQ, Laburnum Road CR4 2NT, Laburnum Road CR4 2NX, Upper Green East CR4 2PA, Upper Green East CR4 2PB, Upper Green East CR4 2PE, Upper Green East CR4 2PF, Montrose Gardens CR4 2PG, Clarendon Grove CR4 2PH, Montrose Gardens CR4 2PJ, Newman Terrace, Clarendon Grove, Commonside East CR4 2QA, Commonside East CR4 2QB, Hallowell Close CR4 2QD, Esher Mews CR4 2QE, Upper Green West CR4 3AA, Walnut Tree Avenue CR4 3AB, Glebe Path CR4 3AD, Glebe Square, Lower Green West CR4 3AE, Lower Green West CR4 3AF, Love Lane CR4 3AG, Pear Tree Close CR4 3AH, Love Lane CR4 3AJ, Westfield Road CR4 3AL, Queen Annes Gardens CR4 3AN, Russell Road CR4 3AP, Frimley Gardens CR4 3AQ, Edmund Road CR4 3AR, Harwood Avenue CR4 3AS, Westfield Road CR4 3AT, Love Lane CR4 3AU, Love Lane CR4 3AW, Taffy's How CR4 3AX, De'Arn Gardens CR4 3AY, De'Arn Gardens CR4 3AZ, Haslemere Avenue CR4 3BA, Roslyn Close CR4 3BB, Church Road CR4 3BD, Church Road CR4 3BE, Church Road CR4 3BF, Mitcham, CR4 3BG, Church Road CR4 3BH, Vicarage Gardens CR4 3BL, Church Path CR4 3BN, Church Road CR4 3BP, Benedict Road CR4 3BQ, Benedict Wharf, Benedict Road, Church Road CR4 3BU, Church Road CR4 3BW, Batsworth Road CR4 3BX, Homefield Gardens CR4 3BY, Homefield Gardens CR4 3BZ, Miles Road CR4 3DA, Merlin Close CR4 3DB, Love Lane CR4 3DD, Lewis Road CR4 3DE, Lewis Road CR4 3DF, Rodney Road CR4 3DG, Collingwood Road CR4 3DH, Rodney Road CR4 3DJ, Foxs Path CR4 3DL, Hawthorne Avenue CR4 3DN, Oakwood Avenue CR4 3DP, Oakwood Avenue CR4 3DQ, Ashtree Avenue CR4 3DR, Ashtree Avenue CR4 3DS, Dalton Avenue CR4 3DT, Bank Avenue CR4 3DU, Bank Avenue CR4 3DW, Borough Road CR4 3DX
Glebe Avenue CR4 3DY, Glebe Avenue CR4 3DZ, Western Road CR4 3EB, Western Road CR4 3ED, Western Road CR4 3EE, Western Road CR4 3EF, Sadler Close CR4 3EG, Sadler Close CR4 3EH, Sadler Close CR4 3EJ, Sadler Close CR4 3EL, Bond Road CR4 3EN, Laings Avenue CR4 3EP, Portland Road CR4 3EQ, Seaton Road CR4 3ER, Dorset Road CR4 3ES, Farewell Place CR4 3ET, Heyford Road CR4 3EU, Heyford Road CR4 3EW, Church Road CR4 3EX, Mount Road CR4 3EY, Mount Road CR4 3EZ, Church Road CR4 3FA
Blake Road CR4 3FB, Heyford Road CR4 3FD, Venus Mews CR4 3FE, Miles Road CR4 3FF, Holborn Way CR4 3FG, Miles Road CR4 3FH, Belgrave Road CR4 3FJ, Bond Road CR4 3FL
Batsworth Road CR4 3FN, Mitcham, CR4 3FP, Mitcham, CR4 3FQ , Mitcham, CR4 3FR, Thornville Grove CR4 3FS, Parkview Drive CR4 3FT, Belgrave Walk CR4 3FU, White Bridge Avenue CR4 3FW, Lavender Avenue CR4 3FX, Lower Green West CR4 3FZ, Preshaw Crescent CR4 3GA, Church Road CR4 3GB, Roan Gardens CR4 3GD, Miles Road CR4 3GE, Furlong Avenue CR4 3GF, Phoenix Close CR4 3GG, Seaton Road CR4 3GH, Church Road CR4 3GJ, Seaton Road CR4 3GL, Brickfield Road CR4 3GN, Camwal Close CR4 3GQ, Cotton Close CR4 3GR, Hay Drive CR4 3GS, CR4 3GT, Monarch Parade, London Road CR4 3HA, Monarch Parade, London Road CR4 3HB, London Road CR4 3HD, Bond Road CR4 3HE, Bond Road CR4 3HF, Bond Road CR4 3HG, Lavender Avenue CR4 3HH, Bond Road CR4 3HJ, Lavender Avenue CR4 3HL, Biggin Avenue CR4 3HN, Lavender Avenue CR4 3HP, Sunshine Way CR4 3HQ, Plummer Lane CR4 3HR, Mortimer Road CR4 3HS, Camomile Avenue CR4 3HT, Lavender Grove CR4 3HU, Lavender Grove CR4 3HW, Sadler Close CR4 3HX, Church Place CR4 3HY, Goodwin Close CR4 3HZ, Victoria Road CR4 3JA, Victoria Road CR4 3JB, Victoria Road CR4 3JD, Bordergate CR4 3JE, Stuart Place CR4 3JF, Hawkes Road CR4 3JG, Island Road CR4 3JH, Hawkes Road CR4 3JJ, Wilson Avenue CR4 3JL, Dovedale Rise CR4 3JN, Kenmare Drive CR4 3JP, Friday Road CR4 3JQ, Taylor Road CR4 3JR, Rose Avenue CR4 3JS, Morland Close CR4 3JT, Steers Mead CR4 3JU, Steers Mead CR4 3JW, Steers Mead CR4 3JX, Turner Avenue CR4 3JY, Masons Place CR4 3JZ, London Road CR4 3LA, London Road CR4 3LB, London Road CR4 3LD, Eveline Road CR4 3LE, Eveline Road CR4 3LF, Crusoe Road CR4 3LG, Poplar Avenue CR4 3LH, Crusoe Road CR4 3LJ, Pitcairn Road CR4 3LL, Pitcairn Road CR4 3LN, Waldo Place CR4 3LP, Tudor Place CR4 3LQ, Denis Reeve Close CR4 3LR, Lewis Road CR4 3LS, Alexandra Road CR4 3LT, Fleming Mead CR4 3LU, Fleming Mead CR4 3LW, North Place CR4 3LX, Fleming Mead CR4 3LY, Fleming Mead CR4 3LZ, London Road CR4 3NA, London Road CR4 3NB, London Road CR4 3ND, London Road CR4 3NE, London Road CR4 3NF, London Road CR4 3NG, London Road CR4 3NH, London Road CR4 3NJ, London Road CR4 3NL, Sibthorp Road CR4 3NN, Lowry Crescent CR4 3NP, Lowry Crescent CR4 3NQ, Lowry Crescent CR4 3NR, Raleigh Gardens CR4 3NS, London Road CR4 3NT, London Road CR4 3NU, London Road CR4 3NW, Lowry Crescent CR4 3NX, London Road CR4 3NY, London Road CR4 3NZ, Haslemere Avenue CR4 3PA, Phipps Bridge Road CR4 3PB, Phipps Bridge Road CR4 3PD, Oxted Close CR4 3PE, Phipps Bridge Road CR4 3PF, Phipps Bridge Road CR4 3PG, Phipps Bridge Road CR4 3PH, Phipps Bridge Road CR4 3PJ, Phipps Bridge Road CR4 3PL, Phipps Bridge Road CR4 3PN, Haslemere Avenue CR4 3PP, Haslemere Avenue CR4 3PQ, Haslemere Avenue CR4 3PR, Belgrave Road CR4 3PS, Phipps Bridge Road CR4 3PT, Rock Close, CR4 3PU, London Road CR4 3PW, Phipps Bridge Road CR4 3PX , Lower Green West CR4 3PZ, Belgrave Walk CR4 3QB, Belgrave Walk CR4 3QD, Belgrave Walk CR4 3QE, Illingworth Close CR4 3QF, Gale Close CR4 3QG, Illingworth Close CR4 3QH, Gale Close CR4 3QJ, Saxonbury Close CR4 3QL, Saxonbury Close CR4 3QN, Sycamore Gardens CR4 3QP, Belgrave Walk CR4 3QQ, Gilpin Close CR4 3QR, Lowry Crescent CR4 3QS, Lowry Crescent CR4 3QT, Lowry Crescent CR4 3QU, Lowry Crescent CR4 3QW, Foxton Grove CR4 3QX, Horner Lane CR4 3QY, Bourne Drive CR4 3QZ, Mount Road CR4 3RA, Lulworth Crescent CR4 3RB, Heathfield Drive CR4 3RD, Fairfield Close CR4 3RE, Fairfield Close CR4 3RF, Heathfield Drive CR4 3RG, Heathfield Drive CR4 3RH, Heathfield Drive CR4 3RJ, Longfield Drive CR4 3RL, Wheatstone Close CR4 3RN, Brailsford Close CR4 3RP, Mortlake Drive CR4 3RQ, Kennet Square CR4 3RR, Lavender Avenue CR4 3RS, Lister Close CR4 3RT, Oakmead Place CR4 3RU, Heathfield Drive CR4 3RW, Longfield Drive CR4 3RX, Longfield Drive CR4 3RY, Longfield Drive CR4 3RZ, Wilkins Close CR4 3SA, Veals Mead CR4 3SB, Tyrrell Square CR4 3SD , Appleton Square CR4 3SF, Silbury Avenue CR4 3SG, Cameron Square CR4 3SH, London Road CR4 3SJ, London Road CR4 3SL, Silbury Avenue CR4 3SQ, Church Path CR4 3SR, London Road CR4 3TA, Chantry Way CR4 3TB, Church Road CR4 3TD, Mitcham, Phipps Bridge Road CR4 3TY , London Road CR4 3UA, London Road CR4 3UD, London Road CR4 3XS , Church Road CR4 3XT, Love Lane, Mitcham, CR4 3YA, Hallowfield Way CR4 3YE, Church Road CR4 3YU Mitcham, CR4 3ZF , Abbeyfield Close CR4 3ZP, Whitford Gardens CR4 4AA, Whitford Gardens CR4 4AB, Elmwood Road CR4 4AD, Langdale Avenue CR4 4AE, Langdale Avenue CR4 4AF, Langdale Avenue CR4 4AG, Albert Road CR4 4AH, Langdale Avenue CR4 4AJ, Albert Road CR4 4AL, Budge Lane CR4 4AN, Pharaoh Close CR4 4AP, Orchard Road CR4 4AQ, Linton Close CR4 4AR, Aitken Close, CR4 4AS, McRae Lane CR4 4Al, Chasemore Close CR4 4AW, Miller Close CR4 4AX, Batley Close CR4 4AY, Budge Lane CR4 4AZ, London Road CR4 4BA, London Road CR4 4BB, Tramway Path CR4 4BD, London Road CR4 4BE, London Road CR4 4BF, London Road, CR4 4BG, London Road CR4 4BH, London Road CR4 4BJ, Crescent Grove CR4 4BL, Brookfields Avenue CR4 4BN, Brookfields Avenue CR4 4BP, Brookfields Avenue CR4 4BQ, Riverside Drive CR4 4BR, Rawnsley Avenue CR4 4BS, Brookfields Avenue CR4 4BT, Riverside Drive CR4 4BU, Riverside Drive CR4 4BW, Rawnsley Avenue CR4 4BX, Octavia Close CR4 4BY, Octavia Close CR4 4BZ, Morden Road CR4 4DA, Morden Road CR4 4DB, Morden Road CR4 4DD, Morden Road CR4 4DE, Morden Road CR4 4DF, Morden Road CR4 4DG, Morden Gardens CR4 4DH, Morden Road CR4 4DJ, Ravensbury Grove CR4 4DL, Ravensbury Grove CR4 4DN, Hengelo Gardens CR4 4DP, Ravensbury Lane CR4 4DQ, Morden Road CR4 4DR, Rutter Gardens CR4 4DS, Hatfeild Close CR4 4DT, Ravensbury Court CR4 4DU, Ravensbury Court CR4 4DW, Deer Park Gardens CR4 4DX, Deer Park Gardens CR4 4DY, Deer Park Gardens CR4 4DZ, London Road CR4 4EA, London Road CR4 4EB, London Road CR4 4ED, Broadway Gardens CR4 4EE, Broadway Gardens CR4 4EF, Mitcham Park CR4 4E,Baron Grove CR4 4EH, Mitcham Park CR4 4EJ, Church Path CR4 4EL, Mitcham Park CR4 4EN, Mitcham Park CR4 4EP, London Road CR4 4EQ, London Road CR4 4ER, London Road CR4 4ES, Mitcham, CR4 4ET, Heatherdene Close CR4 4EU, Heatherdene Close CR4 4EW, Runes Close CR4 4EX, Linden Place CR4 4EY, Chart Close CR4 4FB, Mullards Close CR4 4FD, Mullards Close CR4 4FE, Mullards Close CR4 4FF, Wandle Way CR4 4FG, Cricket Green CR4 4FH, Canons Close CR4 4FJ, Willow Lane CR4 4FL, Parchment Close CR4 4FN, Peony Drive, Mitcham Junction CR4 4FP, Mill Green Road CR4 4FQ, Mimosa Close, Mitcham Junction CR4 4FR, Daffodil Close, Mitcham Junction CR4 4FS, Peony Drive, Mitcham Junction CR4 4FT, Ravensbury Grove CR4 4FU, Ravensbury Grove CR4 4FW, London Road CR4 4FX, London Road CR4 4FY, London Road CR4 4GA, Morden Road CR4 4GL, Commonside West CR4 4HA, Commonside West CR4 4HB, Madeira Road CR4 4HD, Mitcham Garden Village CR4 4HE, Mitcham Garden Village CR4 4HF, Carshalton Road CR4 4HG, Aspen Gardens CR4 4HH, Carshalton Road CR4 4HJ, Mitcham Garden Village CR4 4HL, Carshalton RoadCR4 4HN, Wessex Terrace, Rawnsley Avenue CR4 4HP, Drake Road CR4 4HQ, Wates Way CR4 4HR, London Road, Mitcham Junction CR4 4HS,Mill Green Business Park, Mill Green Road, Mitcham, CR4 4HT
Goat Road CR4 4HU, Wandle Trading Estate, Goat Road, Mitcham, CR4 4HW,Ellis Road CR4 4HX,Mill Green Road CR4 4HY,Mill Green Road CR4 4HZ,Croydon Road CR4 4JA
London Road, Mitcham Junction, CR4 4JB,Orchard Avenue, Mitcham, CR4 4JD,Mill Green, London Road, Mitcham Junction, CR4 4JE,Mill Green London Road, Mitcham Junction, CR4 4JF,Mill Green London Road, Mitcham Junction, CR4 4JG, Orchard Avenue CR4 4JH, Mill Green London Road, Mitcham Junction, CR4 4JJ, New Road CR4 4JL, New Road CR4 4JN, Spencer Road, Mitcham Junction, CR4 4JP, Wolseley Road CR4 4JQ, Wolseley Road CR4 4JR, Wood Street CR4 4JS, Wood Street CR4 4JT,Percy Road CR4 4JU, Percy Road CR4 4JW, Seymour Road CR4 4JX, York Street CR4 4JY, York Street CR4 4JZ, Cricket Green CR4 4LA, Cricket Green CR4 4LB, Cranmer Road CR4 4LD, Caesars Walk CR4 4LE, Caesars Walk CR4 4LF, Hatton Gardens CR4 4LG,Cecil Place CR4 4LH, Hatton Gardens CR4 4LJ, Burghley Place CR4 4LL, Walsingham Road CR4 4LN, Cranmer Farm Close CR4 4LP, Birches Close CR4 4LQ, Bramcote Avenue CR4 4LR,The Close CR4 4LS, New Road CR4 4LT, Bramcote Avenue CR4 4LU, Bramcote Avenue CR4 4LW, Mitcham, CR4 4LX , Denham Crescent CR4 4LY, Denham Crescent CR4 4LZ, Willow Lane CR4 4NA, Wandle Way CR4 4NB, Bunting Close CR4 4ND, Forval Close, Wandle Way CR4 4NE, Osier Way CR4 4NF, Chatsworth Place CR4 4NG, CR4 4NL , Chatsworth Place CR4 4NN, Lyle Close CR4 4NP, Capital Business Centre, Willow Lane CR4 4NQ, Kingsleigh Place CR4 4NR, Kingsleigh Place CR4 4NS, Kingsleigh Place CR4 4NT, Kingsleigh Place CR4 4NU, Oakdale Way CR4 4NW,Willow Lane CR4 4NX, Liongate Enterprise Park, Morden Road, Mitcham, CR4 4NY,Liongate Enterprise Park, Morden Road, Mitcham, CR4 4PH, Morden Road CR4 4RT, London Road, CR4 4SA, Willow Business Centre, Willow Lane, Mitcham, CR4 4SD , Mitcham, CR4 4SH, Tramway Path CR4 4SJ,
VIP Cleaning Services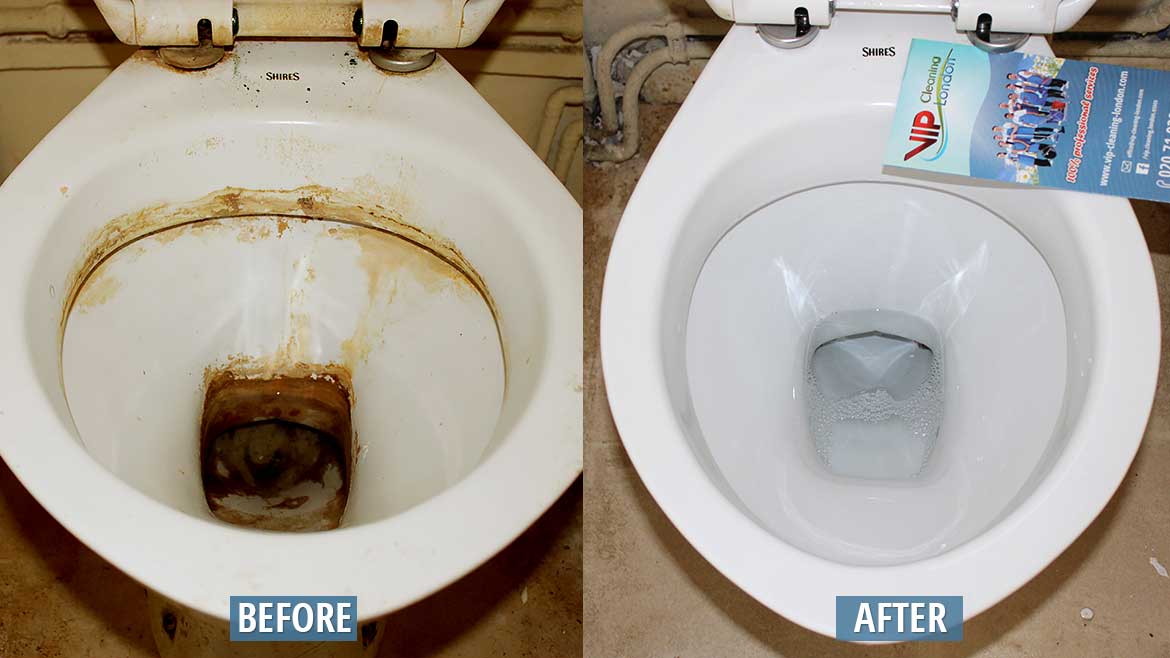 VIP Cleaning Services
VIP Cleaning
VIP Cleaning London
,
Mitcham
,
Merton Borough
-
CR4
,
Telephone No.+442071938444
London
Domestic and Commercial cleaning. VIP offers professional commercial cleaning services
Proffesional Bathroom Cleaning Service in Mitcham CR4. Long-standing experience over 20 years VIP CLEANING LONDON